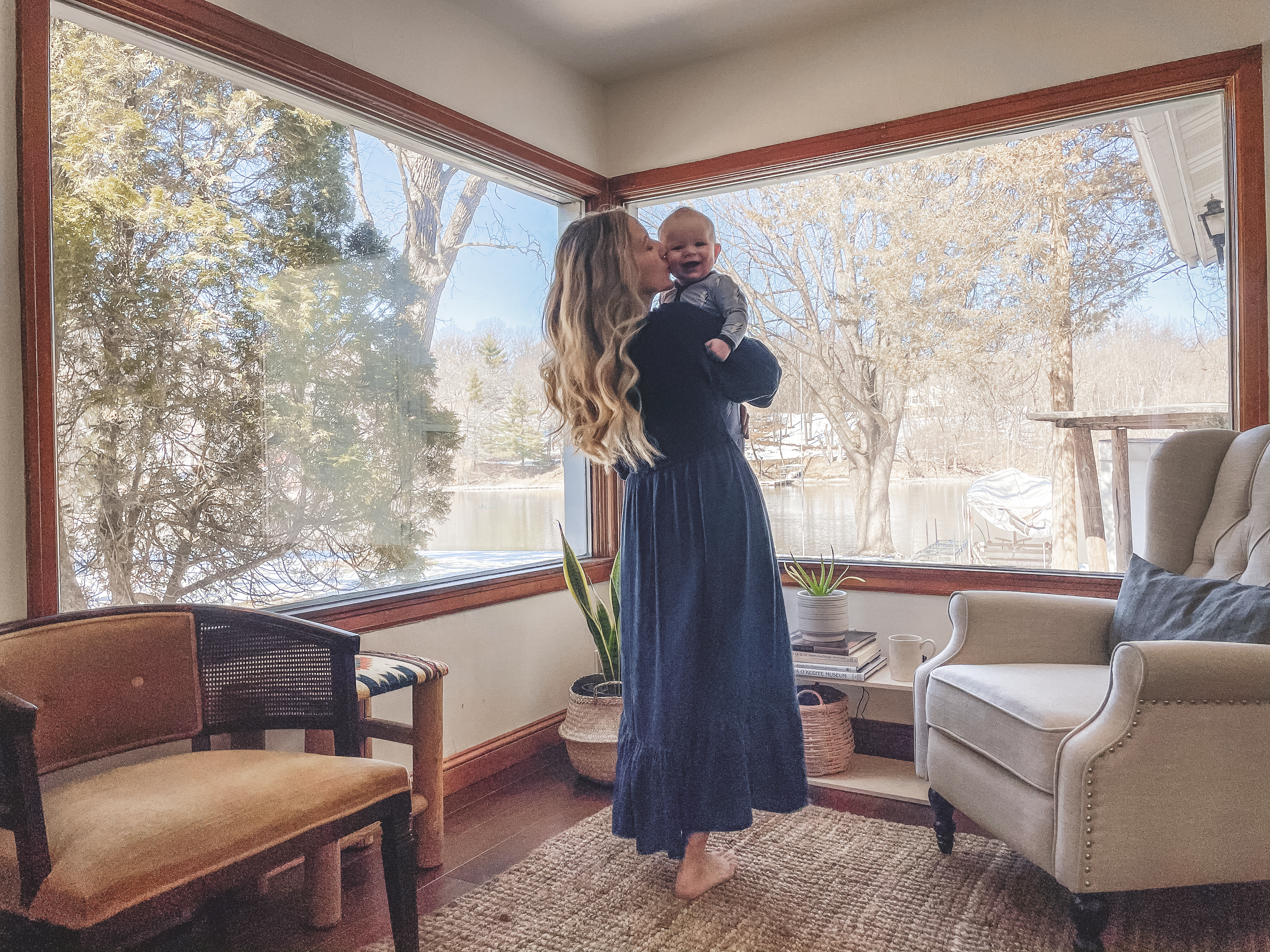 First Henesy Family Trip
Almost exactly one year since the pandemic began, when we hunkered down to shelter in place at the Henesy house, we finally made it out for the first family trip as the four of us to a local Airbnb cabin Rock River Rest. Located in Edgerton, Wisconsin and right along the Rock River just south of Lake Koshkonong, this cute little cabin was the perfect staycation getaway for us! As you can see, its full of calm vintage vibes and cozy hygge happiness. Just the right amount of minimalism and charm to elicit mindfulness and presence with my family.
The cupboards were filled with vintage plates, bowls and tea cups. The beds were layered with flannel sheets, and blankets with more in storage for cold Wisconsin nights. The downstairs bedroom has a trundle for the kiddos and a closet with a handful of thrifted toys and books. There's even a little game cabinet in the living room for when you want to disconnect from devices and reconnect with your people. The bathrooms were so cute and clean and updated with water saver fixtures and faucets. The view of the river was such a treat to wake up and enjoy my hot tea to each morning.
Both of my kids most definitely enjoyed the toys at the cabin. The wooden blocks were played with multiple times a day and the truck and games kept my toddler entertained for hours. We ventured out to a local nature preserve to hike and get some fresh air, where Lily and I gathered some pieces of nature to examine under her microscope and we watched bird and ducks through her telescope. We made our dinners and brunched every day at the local and delicious Cafe on Main. I even caught up on some computer work at the kitchen table. But mostly, we played games, listened to music on the cool retro speaker, watched movies and cozied up together on the couch. All while I sipped organic chamomile tea, almost constantly, with easy warm ups from the electric kettle. Need to get me one of those!
So happy that we found this Airbnb for our first family trip. No worries about planes or packing. We put whatever we wanted and needed in the car and headed to a cabin in the middle of Wisconsin. Was such a nice break from our daily routine and yearlong quarantine we all experienced. And the whole Henesy family agreed that we'd love to return to Rock River Rest this summer!